11 Oct

Being Seen: In the Blink of an Eye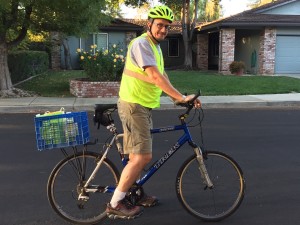 My wife and kids tease me about looking like an uber-nerd when I ride the quarter-mile from my home to the grocery store. Admittedly, given the sleepy neighborhood in which I ride, it sometimes feels like overkill. So why do I risk the fashion faux pas and harassment? Because I was nearly run over by a truck in a nickel mine in Botswana.
We were shooting video and stills of 100-ton dump trucks hauling ore, set up at the apex of a sweeping turn at the bottom of a 10 percent grade where trucks were moving steadily in and out of a gaping maw in the ground. My focus was drawn to a huge Caterpillar bulldozer that was moving 2-ton boulders that had fallen off a nearby rocky escarpment. The sounds of back up beepers, roaring diesel engines and falling rock created a cacophony of sound that was a little overwhelming, but provided a thrilling crescendo that a scene bristling with energy and effort.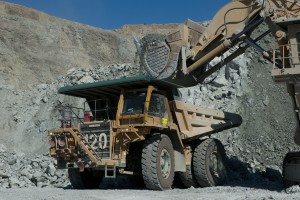 As I shot photos, the video guy next to me started shouting and swearing. By the time I turned to find out what was going on, a 2-ton service truck, with four men and a few hundred gallons of diesel and hydraulic fluid that had just missed the turn, was 50 feet past us. "He missed us by like 12 feet," he shouted, visibly shaken. I was less quick to react, not fully appreciating the near calamity. Then I saw the truck smash into a rock berm surrounding the roadway, the only thing that kept the vehicle and men from plummeting 150 feet to the bottom of the pit.
I was cool and calm in that moment, but that night I had trouble sleeping, pondering the fate of being crushed to death in the middle of nowhere, in the blink of an eye. Whenever I think of that near-miss incident, John Lennon's words, "Life is what happens while you're busy making other plans," usually pop into my head. Our plan that day? Staying alive. We were wearing hardhats, steel-toed shoes and bright green reflective vests. I'm pretty sure the driver purposely swerved to avoid us because we gave him a chance to see us in the moment when it most mattered. And that's what I took away: stuff happens; people lose their brakes; you're not always paying attention to the real hazard in the moment; so it's best to be seen and give the other guy a chance to miss you.